about us
Hi, Welcome to the Studio Shop!
Here is a little bit about us and what you can expect to find on this website.
Teaching Tutorials where you learn do-it-yourself decorating skills with an emphasis on reclaiming vintage furniture and handmade decor. We want you to succeed in accomplishing your diy goals!
Earth and Human Friendly DIY Products to enhance your lifestyle and protect your well-being. We feel strongly that we should take good care of our health, the earth and its natural resources for future generations.
Inspiration and Examples of finished projects by us and others, so you feel empowered to succeed with what you once thought you couldn't do!
Recommendations and reviews of other diy and home decor products.
We're here to help you!
#neverstopcreating
The Nitty Gritty
"At Gardenhouse Studio, we're more than just business owners; we're a husband and wife team passionate about bringing creativity and craftsmanship into your homes. With a background in finished carpentry and a flair for floral design, we've combined our talents to curate a unique space for you. As a skilled florist, home decor seamstress, and furniture painter, we not only offer a range of high-quality products, but we also use them in our own projects. We believe in sustainability and the beauty of repurposing, which is why we specialize in upcycling, repurposing, and refinishing cast-offs and vintage furniture. Our commitment to quality shines through our selection of IOD products, Wise Owl Paint, Decoupage paper, and stencils from Decoupage Queen and Roycycled Treasures. At Gardenhouse Studio, we're dedicated to helping you create beautiful living spaces with style and character, one inspired piece at a time."
We love what we do and we hope it shows!
If you have any inquiry, please contact us
Email: info@gardenhousestudio.com
Best to you,
Wayne and Peggy
love my diy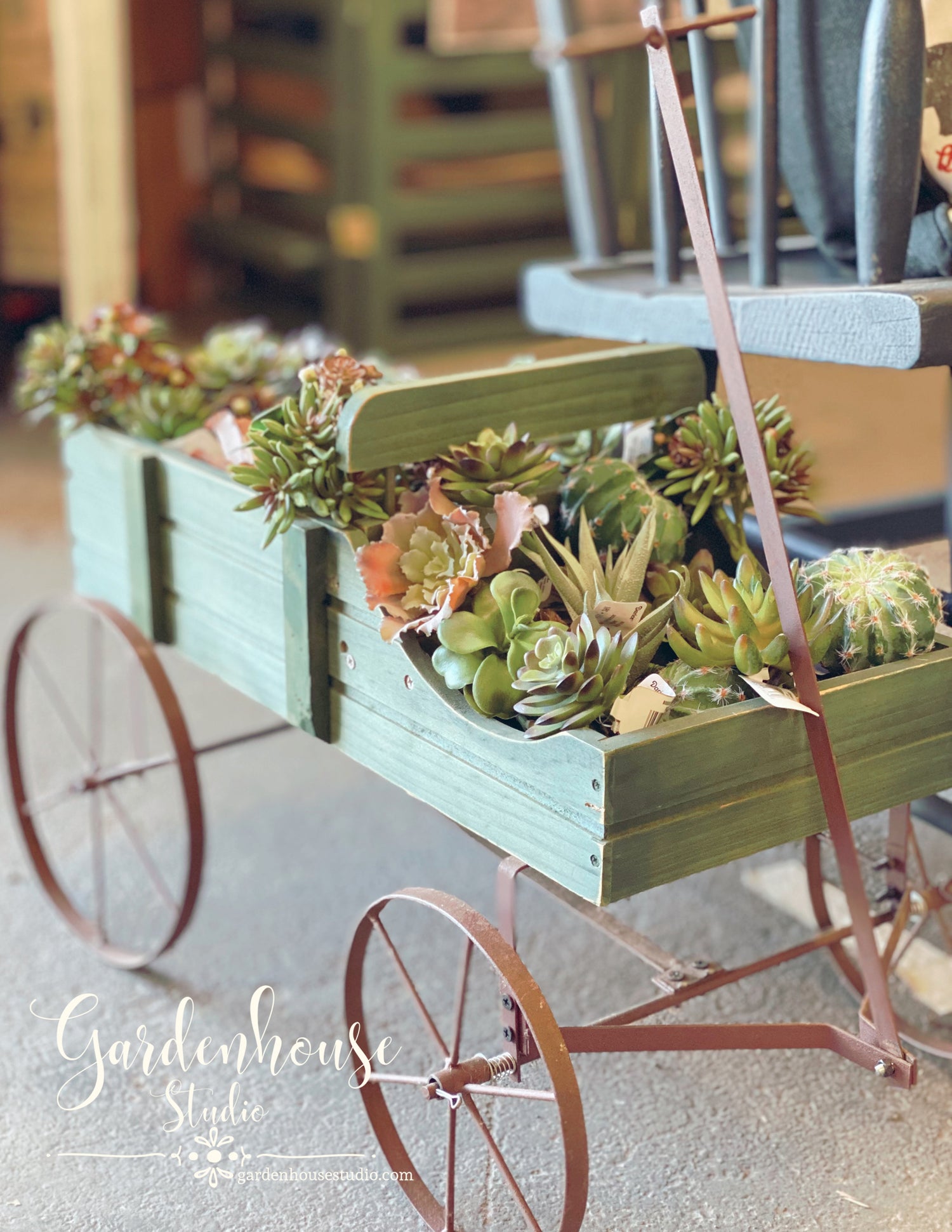 WE can't wait to serve you
Visit us at our retail shop or online:
Gardenhouse Studio
2220 VT Route 103 S
Chester, Vermont 05143
Shop Now!